Everybody knows the benefits of creating fresh, useful and engaging content but it can be time consuming and exhausting creating brand new content which is on the mark for your target audience. This is where user generated content can help you. Whether you're a giant company like Starbucks, or a small independent coffee shop in a leafy town you can use social media and UGC to publicize your brand and show your customers that you care.
Here are 3 successful UGC campaigns with a little explanation of why we like them and how you might be able to re-create them in your own way…
1.Starbucks' white cup campaign launched in April 2014 with customers encouraged to doodle all over their coffee cups and submit their entries on social media for a chance to see their scribble as the template for a new limited edition Starbucks cup.
This was an awesome way for the company to gain publicity with a trending hashtag and to show they cared about customer feedback and input. They kept it simple and fun.
You could: Ask your customers to design a new cup/logo/t-shirt/menu/slogan which they submit through social media.
2.National Geographic's #WanderLustContest campaign tapped into their followers passion: photography and nature. The brand has been using photography as a publicity tool for many years, including for their annual photography competition which is often populated by experts. This time though, they opened their doors to anybody with a camera or, as with most of us, a smartphone. They threw in a nice incentive too with the winner going on a seven day Yosemite National Park photo expedition.
National Geographic targeted their consumer's passion with this contest and the prize helped too ;)
You could: Ask you fans to capture something they're passionate about which relates to your brand. A bakery asking for pics of their followers baking or eating their favourite cake; for a tennis club, send in a great action shot. Don't forget to include an incentive, it doesn't have to cost you an arm and a leg - we're not all the National Geographic!!
3.Denplan's #bluelipselfie campaign encourages people to wear blue lips as a visible sign of support for mouth cancer. They created a fun and silly campaign for a serious subject which played to our charitable hearts. Supporters could upload a selfie and add customisable cartoon blue lips to their faces. They were then encouraged to share the pic on social media to show their support.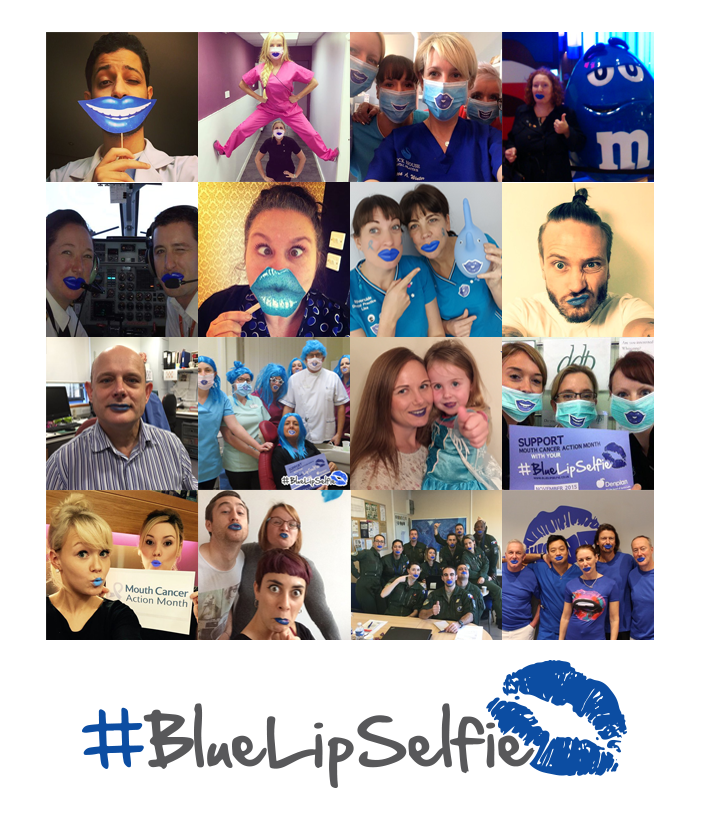 This was a fun and easy way to raise awareness for mouth cancer. The simplicity of uploading a selfie was a great way to encourage everyone to get involved without asking too much of them. People want to contribute and they want to do their bit and be a part of something. Just look at the #icebucketchallenge and #nomakeupselfie.
You could: Raise awareness for your charity by encouraging supporters to post a selfie relevant to your cause, make it fun and easy to participate. Follow the examples of some viral campaigns by getting people to tag a friend to do the same.
However you go about it, make your fans, customers or guests the hero of your campaign and be sure to shout about it from the rooftops!